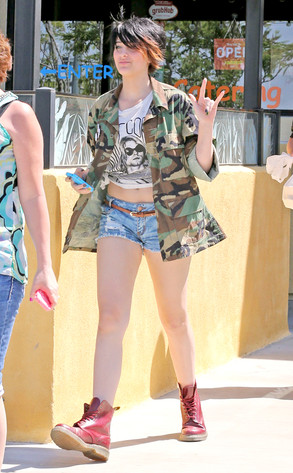 Splash News
Paris Jackson did not really want to die.
Such is the opinion of Randall Sullivan, who delved into Michael Jackson's personal life for the 2012 exposé Untouchable: The Strange Life and Death of Michael Jackson and now says that the 15-year-old's hospitalization following an overdose was "a suicidal gesture, not a suicide attempt."
"The intent may have been to get attention, or to express dismay, or to protest her circumstances. It may have been all three," Sullivan tells E! News. "The intent wasn't to kill herself. I hope the media and the public will let Paris and those who care about her sort it out on their own, without subjecting her to either fawning sympathy or sneering mockery."