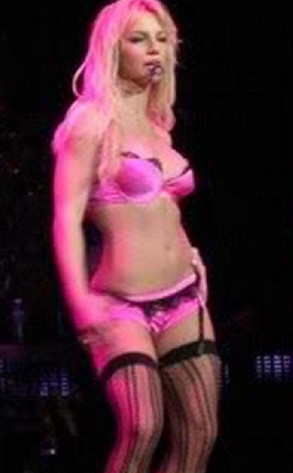 Instagram
Well look at you, Miss Britney Spears!
As we wait for the official announcement of the "Circus" and "Scream & Shout" singer's residency gig in Las Vegas, we are reminded of the singer's amazing tour outfits.
In a Throwback Thursday post, the 31-year-old revealed a personal favorite look from a recent performance.