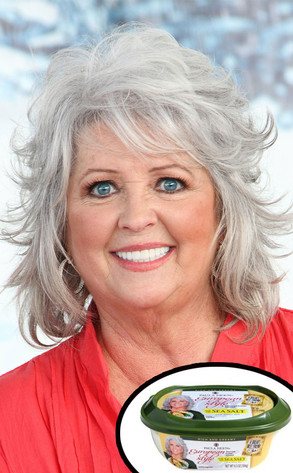 Paula Deen Foods, Getty Images
Here's some food news that's sure to shock you. Just kidding.
Food Network star Paula Deen has released her own line of—wait for it—butter!
The 66-year-old Georgia-born cook announced via her website that her new line of "finishing butter" will hit stores soon. The butter, according to Deen, is the perfect ingredient to use in "moderation" at the end of cooking your favorite dish.