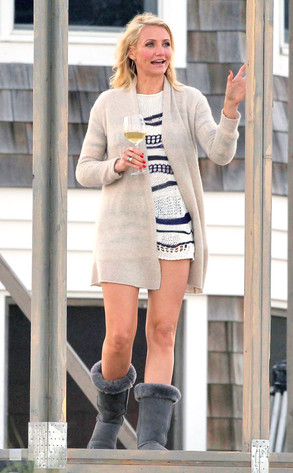 Sasha, PacificCoastNews.com
Cameron Diaz knows how to work hard and play hard.
The actress was spotted on set earlier today in the Hamptons holding a glass of wine while filming for The Other Woman.
Diaz looked cute and comfy, showing off her sexy legs in a white print top and beige sweater paired with fuzzy gray boots.