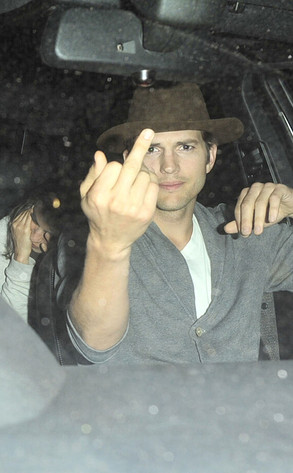 Brian Rowan/Candidwire/PacificCoastNews.com
Ashton Kutcher gave the paparazzi the bird, but Mila Kunis was the batty one!
The Two and a Half Men star had no patience for the flashing lights as he and Mila drove away from dinner in London on Wednesday, and he let that be known with a wave of his middle finger.
Mila let her man handle the vulgar gestures. She did, however, have on a supercute gray shirt with a bat logo across the chest.