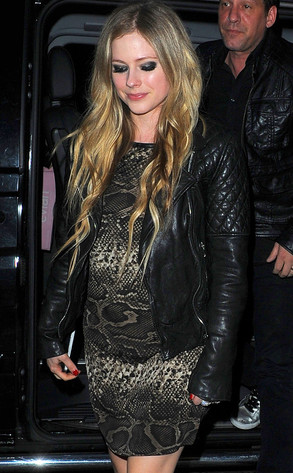 Will Alexander/WENN.com
Is there a baby on board?
Recent photos of Avril Lavignestepping out in London after dinner has prompted some speculation that the singer may be sporting a baby bump.
And while her rep couldn't be reached for comment, a source close to the singer told E! News it's not true.
Lavigne is currently in the planning stages for their upcoming nuptials with fiancé Chad Kroeger.