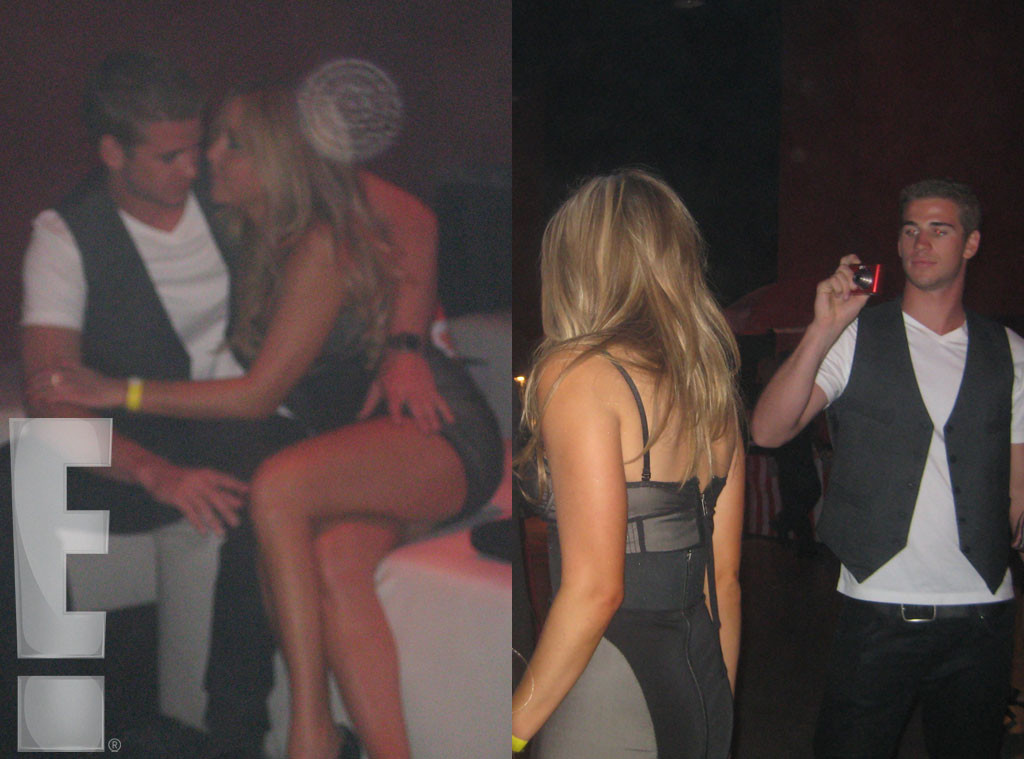 Danielle Datu/ E! Networks
Amanda Bynes' recent Twitter love for "gorgeous" Liam Hemsworth is nothing new.
In fact, the 27-year-old actress and 23-year-old Hunger Games star have a cozy past together!
Back in 2009, Bynes and Hemsworth were snapped at Hollywood hot spot Trousdale getting close with their arms around each other. Another pic of the twosome from the same night shows Hemsworth flirtatiously taking a pic of Bynes on his camera.
The cuddly behavior happened before the Aussie actor and his Last Song costar Miley Cyrus began dating, of course. The pics of Bynes and Hemsworth resurfaced online in March of 2011, when he and Cyrus were on a break.
Their past canoodling gives a little more context to Bynes' recent tweet about the Aussie actor. Just last week, Bynes took to Twitter to call out Hemsworth's good looks. "Liam Helmsworth is the most gorgeous man on the face of the earth other than Tanz Watson. FYi!" she wrote.
Now that Hemsworth has joined Twitter, maybe the two can reconnect!