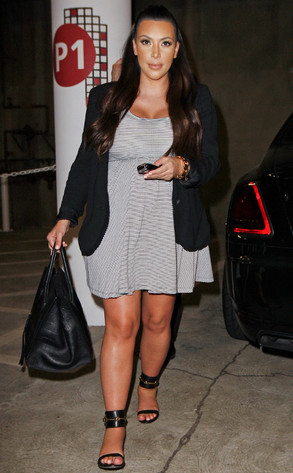 INFPhoto.com
Kim Kardashian has hit her limit.
The expectant mother is due to give birth to her first child next month and vented about her most recent scary encounter with paparazzi.
"I wouldn't let the paps get a pic of me today & they threatened my life & said if I continue to block shots that they will make my world dangerous to live in!" she said.
"How dare they threaten my life & unborn child! This has gotten way out of control!"