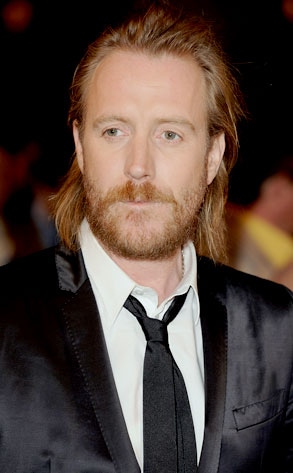 Ian Gavan/Getty Images
It doesn't come as a shock that some celebrities dislike giving interviews. But Rhys Ifans took it to a whole new level during an sit-down with Janice Turner of U.K.'s The Times, billed by a Guardian blogger as the "Interview From Hell."
While Turner explained that she was warned not to discuss personal matters, including Ifans' relationship with actress Anna Friel, she did attempt to inquire about a number of different subjects in the hopes of getting him to open up.
Turner asked about his Welshness, his thoughts on press regulations and what books he was currently reading.
By the time the third topic came about, Ifans told Turner to "f--k off" and added, "I wanna end this interview now. I'm bored with you. Bored. Bored."
After the hellish interview was over, Ifans' publicists attempted to smooth things over with the esteemed journalist.
They sent flowers with a note say, "Best Wishes, Rhys," countless emails apologizing and an explanation for the bad behavior. Turner was told that Ifans was taking "antibiotics" and "had lost his temper because he was coming to terms with bad news he's received a few weeks ago in Wales."
Does that justification sit well with you? Sound off below.