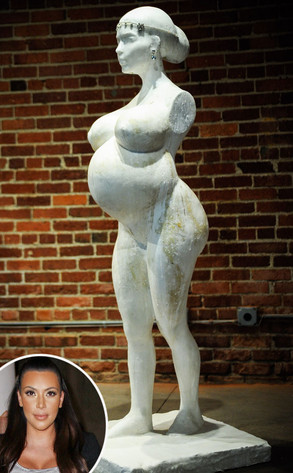 Giulio Marcocchi/startraksphoto.com, INFPhoto.com
It looks like Kim Kardashian's pregnancy will be around for a lot longer than nine months.
That's because artist Daniel Edwards has created a sculpture of the soon-to-be mom in all her expectant glory.
The life-size nude statue, titled L.A. Fertility was unveiled at the LAB ART Gallery in Los Angeles on Wednesday.