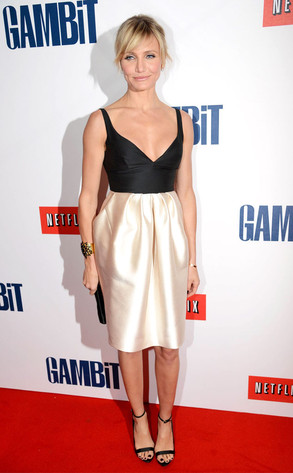 Richard Young/Rex/startraksphoto.com
There's something about Cameron Diaz.
Although it seems like Jennifer Lawrence, Kristen Stewart and other young stars are the ones taking over show business lately, the June 14 issue of The Hollywood Reporter—sporting the headline "Revenge of the Over-40 Actress"—highlights the careers of A-list actresses 40-years-old and over, who are continuing to dominate the industry by bringing in a hefty cash flow.
And topping that list is Diaz.