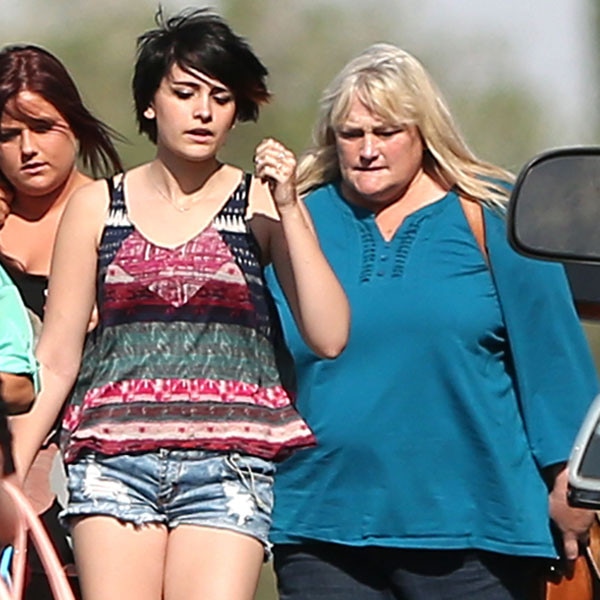 Splash News
Paris Jackson was apparently alone in her desire to rebuild a relationship with her mother, Debbie Rowe.
Sources exclusively tell E! News that, while grandmother Katherine Jackson has reluctantly supported the idea, her older brother, Prince Michael, has "wanted nothing to do with it" and his lack of support has led to a rift between him and his younger sister, who was hospitalized this morning after an alleged suicide attempt.
"It's been a very difficult time," says one source. Paris "has wanted [Rowe] in her life...She's a young girl and having a female mother figure has been something she has desired for as long as she can remember, but it has caused problems in the family. Katherine has not been overly happy about it, but she understands that this is what Paris needs and she would not want to stand in her way."
Prince, however, doesn't get it, the source adds.
"Prince has not wanted anything to do with Debbie," the insider says. "He does not understand why Paris is so intent on rebuilding the relationship. He does not feel a bond with Debbie and feels like it would betray Katherine in some way."
The source says: "It has caused some problems between Paris and Prince. It's a very personal choice for both of them and they do not see eye to eye on it at all." But, we're told, "Paris has believed from the start that it is something that Prince will come around to, that he will change his mind as he gets older."
Such has not been the case yet, however. A Jackson family source tells us that Paris has been having a "tough time" with her brother because of her rekindled relationship with their mom.
"It has caused major fighting between them and a falling out" and Paris has felt "confused and alone," the family source says.
"She feels if anyone would understand her wanting to have a relationship with her mom, it would be Prince."
An attorney for Rowe told E! News today: "We appreciate everyone's thoughts for Paris at this time and their respect for the family's privacy."
If you or someone you know needs help, please call The National Suicide Prevention Lifeline, Call us 1-800-273-TALK (8255)