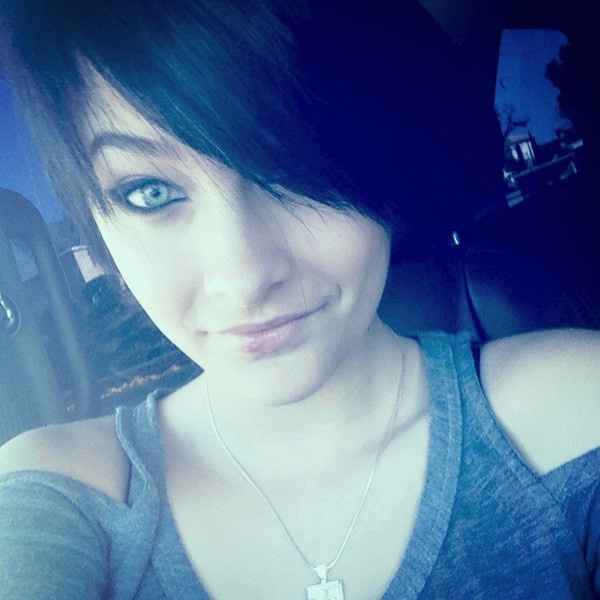 Instagram
As news of Paris Jackson being rushed to the hospital on Wednesday after an alleged attempted suicide broke, details of the sad situation surrounding Michael Jackson's 15-year-old daughter have, not surprisingly, been coming in fast and furiously.
Here now is a rundown of what we know so far:
• According to the Los Angeles Police Department, Jackson was rushed via ambulance from her Calabasas, Calif., home to a nearby hospital at approximately 1:30 a.m. early Wednesday morning after a 911 call was received saying someone had overdosed.
• A Jackson family source tells E! News that Jackson "attempted suicide this morning. She's been dealing with depression."
• Jackson's mother, Debbie Rowe, first confirmed the news to Entertainment Tonight and that her daughter has had "a lot going on [lately]."
• Hours before, Jackson posted a couple of cryptic tweets, which read, "I wonder why tears are salty?" and  "yesterday ,all my troubles seemed so far away now it looks as though they're here to stay."
• A source close to the family told E! News that Jackson wanted to go a Marilyn Manson concert and subsequently became upset when she was not allowed to go. However, "it was depression building up, deeper things going on, not just 'Oh I can't go to the concert,'" says the source. "It was a continuous feeling that has been going on."
• Source added that the passing of Jackson's father "has definitely affected her and she is still not over it, naturally. It has been difficult for Paris, being so close to her father and then losing him, and then having people in her life that are not as close to her. Paris has been upset due to not having someone in her life that could give her the 'unconditional love' her father did, and she has wanted that. She has begun a closer relationship with her mother, and that could be a positive thing to help Paris."
• When queried, the source noted that it was not known if Jackson had been taking medication for depression, but confirmed that she has been seeing a therapist. When asked if Jackson had seen the therapist recently, the source said Jackson just calls and goes when she thinks she needs to go.
• Kevin Boyle, an attorney for Jackson's grandmother, Katherine Jackson, told E! News in a statement, "Being a sensitive 15-year-old is difficult no matter who you are. It is especially difficult when you lose the person closest to you. Paris is physically fine and is getting appropriate medical attention. Please respect her privacy and the family's privacy."
• Rowe's lawyer, Eric George, also pleaded for privacy, stating, "We appreciate everyone's thoughts for Paris at this time and their respect for the family's privacy."
—Reporting by Sharareh Drury, Senta Scarborough, Marcus Mulick and Baker Machado
If you or someone you know needs help, please call The National Suicide Prevention Lifeline, Call us 1-800-273-TALK (8255)