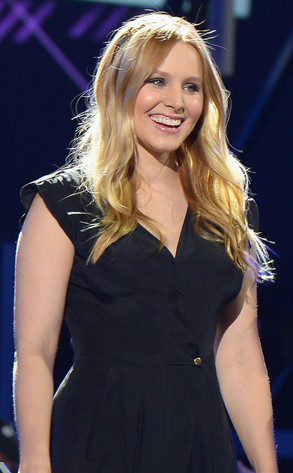 Michael Loccisano/Getty Images
To say Kristen Bell is happy to be back cohosting the CMT Music Awards is definitely an understatement.
"Tonight I'm excited to be co-hosting the 'CMT Music Awards' for the second year in a row -- this time around with the amazing Jason Aldean," the actress wrote in a blog for the Huffington Post. "It feels wonderful to be so warmly welcomed back to my new country home in Nashville, Tennessee."
The 32-year-old star went on to note her love for Nashville, saying "the food is almost as good as the music here - which is really saying something."