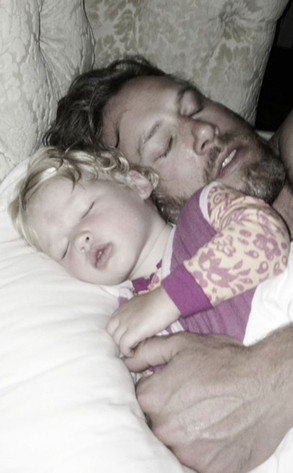 img.ly/vd5t
What a sweet moment!
Jessica Simpson captured an adorable pic of her fiancé Eric Johnson sleeping next to their baby girl, Maxwell Drew.
The expectant mother shared the pic with fans on her Twitter and captioned it simply, "my loves."
Simpson only has a short while before enjoying her family of three. She's set to give birth soon and just recently had an elaborate baby shower for her soon-to-be son.