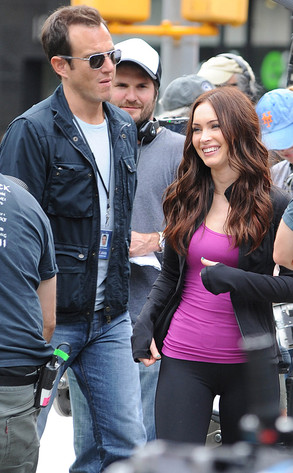 NCP/Star Max/FilmMagic
Will Arnett and Megan Fox's new roles might just be making them even cooler parents.
The two stars continued filming their kid-friendly project Teenage Mutant Ninja Turtles this weekend in New York City.
At one point, the costars took a break from the battle between aliens and ninja turtles and were seen laughing and chatting with crew members.