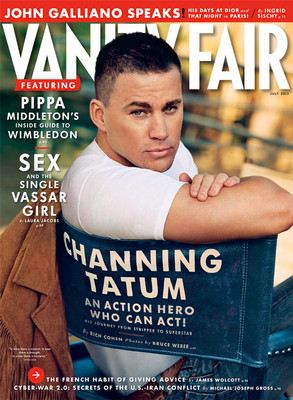 Bruce Weber exclusively for Vanity Fair
Channing Tatum is worried about one of Hollywood's most famous stars: Justin Bieber.
In his interview with Vanity Fair, the new father talked about his concern for the young singer's well-being and how his quick shot to fame is affecting him. "I do believe that whatever age you become famous, you end up staying that age," Tatum said.
"I worry about Bieber, man. That kid's wildly talented. I hope he doesn't fall down into the usual ways of young kids because it' so hard for someone to be responsible when they're not asked to be," he went on to say.
"We're not asked to do things ourselves. You have someone there with a coffee. 'You want food? I'll get you food.'"