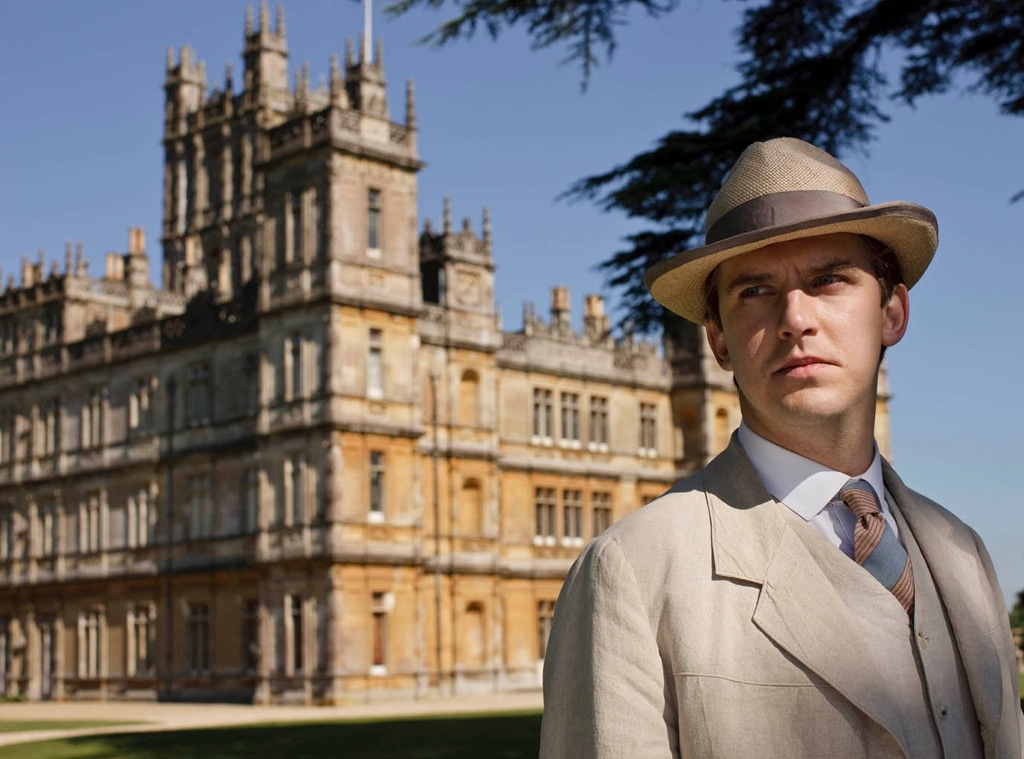 PBS
Attention: Dan Stevens is not the Grinch!
After Matthew Crawley's devastating death on Downton Abbey's Christmas special, which aired Christmas Day in Britain, it's safe to say the holiday was tarnished for many viewers. Yes, Merry Christmas, have the death of a fan favorite character to go with all your presents and eggnog, won't you?!
In an interview with the U.K.'s Radio Times, Stevens apologized for ruining Christmas for his fellow Brits.  "I really am sorry about that," he said of the timing of his exit from the hit period drama. "I think what emerged is that it's an unwritten rule that you're not supposed to die on British television on Christmas Day. That, specifically, was not my doing."
As for how Matthew was written off the show (he died in car accident), Stevens explained, "I didn't have any say in the manner in which he went. Ultimately, it was in the hands of Julian [Fellowes] and the producers."
Stevens added that he was happy Matthew and Mary (Michelle Dockery), a fan favorite couple, didn't split or have their relationship ruined by his departure from the series.
"It was right that he didn't run off and have an affair with somebody," he explained of Matthew's exit. "I don't think that would have been right for Matthew as a character."
The fourth season of Downton Abbey is set to premiere on Jan. 5, 2014.