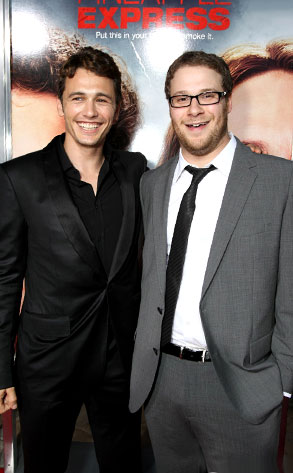 Eric Charbonneau/WireImage.com
Seth Rogen and James Franco are headed to North Korea.
Well, not really. But the Pineapple Express pals are reuniting for their upcoming comedy The Interview, in which they travel to the controversial Asian country.
"It's about two journalists that try to assassinate the president of North Korea while interviewing him," Rogen told us at last night's premiere of his new movie This Is the End.