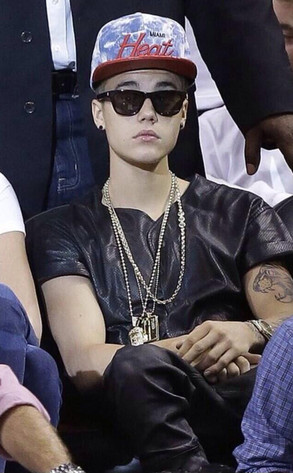 Twitter
Justin Bieber had quite a night.
After watching the Heat face-off against the Indiana Pacers last night for game 7 of the playoffs, the young pop singer decided to celebrate Miami's big win with a long night out at one of the city's hot spots.
E! News learns that Biebs arrived at Mansion nightclub at around 3:45 a.m. with a large entourage (three SUVs full of friends and girls, to be exact).