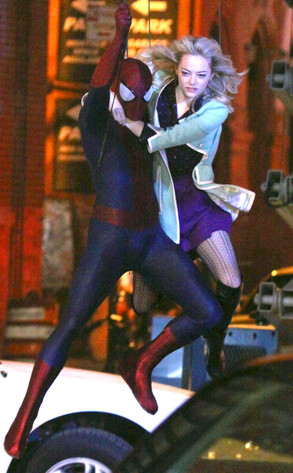 Jose Perez, PacificCoastNews.com
Love is in the air—Spider-Man style!
Andrew Garfield was spotted earlier today swinging in the air with his on-and-off screen love Emma Stone while filming a scene for The Amazing Spider-Man 2.
The 29-year-old actor was suited up in his Spidey costume while his 24-year-old girlfriend, sporting a purple ensemble, coat with black lace tights and boots, held onto him tight.