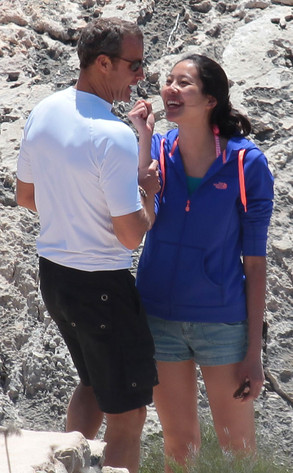 Splash News
Wonder how Naomi Campbell feels about this?!
Luo Zilin, a former contestant on Campbell's The Face, has been let go from her modeling agency, just days after photos surfaced of her kissing the supermodel's ex-boyfriend Vladimir Doronin. Adding insult to injury, the couple of five years had only recently broken up last month.
What's more, the Chinese model, 25, reportedly met the billionaire through her former mentor.