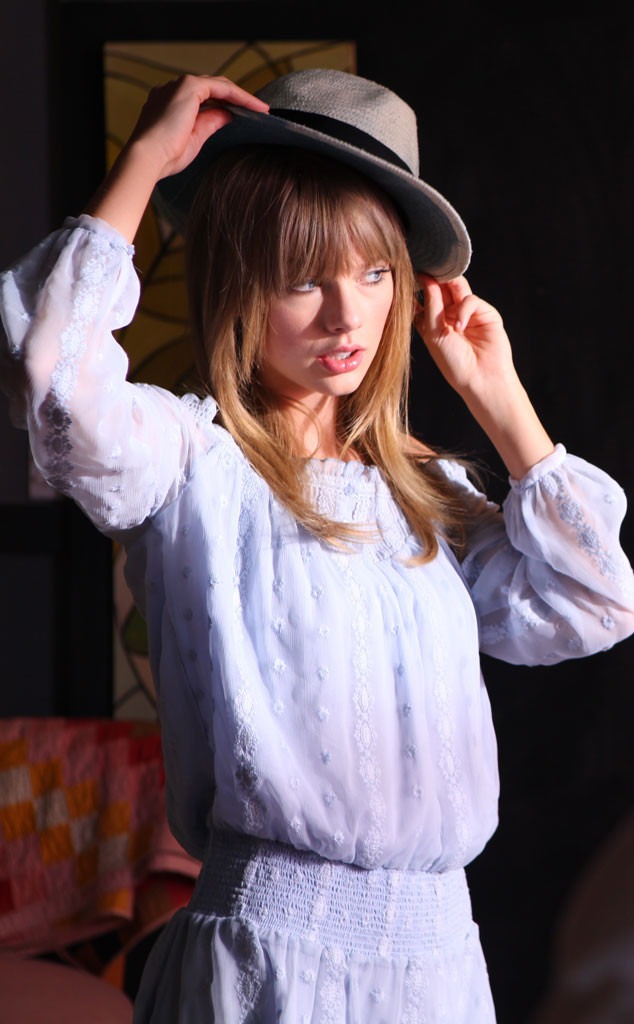 If you're anything like us, you're eagerly awaiting the launch of Taylor Swift's newest fragrance, Taylor by Taylor Swift, which hits shelves this month.
The fragrance is being described as sweet, sophisticated and nostalgic, just like the singer. And though we can't get our hands on the new scent just yet, we're pretty taken with the campaign's gorgeous imagery.
The main shot shows Tay on a swing, looking simply stunning in an off-the-shoulder embroidered dress posing innocently enough with natural hair and makeup. 
And because we know there are sure to be more fun pics up her clever sleeve for this cool new campaign, we nabbed a few more exclusive behind-the-scenes shots just for you!
Take a look!