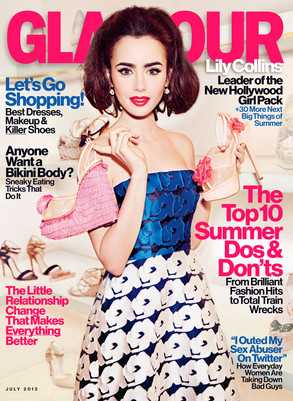 Ellen von Unwerth/Glamour
Lily Collins is looking all kinds of gorgeous on the cover of next month's Glamour magazine.
The actress spilled to the mag about being gal pals with Jennifer Lawrence and breaking into Hollywood without the help of her famous father, Phil Collins.
The Mortal Instruments: City of Bones star likened the film's fans with diehard Hunger Games devotees and gushed about Lawrence's blossoming career.
"She's a friend, she's awesome," she said. "The choices Jennifer has made have been really interesting. And I love how she carried herself after her trip [going up onstage] at the Oscars. I was like, 'you go, girl!'"