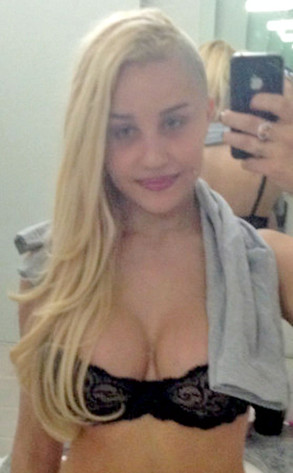 Twitter
Apparently, Playboy is looking to partner with Amanda Bynes.
But rest assured, her topless twitpics will not be featured in the mag's next issue.
Instead, Playboy Radio has offered the starlet the opportunity to cohost the show, and Bynes is seemingly on board, giving her social media stamp of approval to the bunny brand.