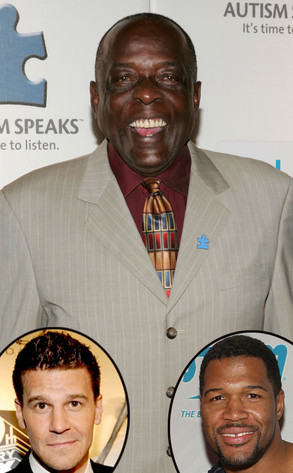 Robinson/Getty Images for Autism Speaks, Frank Micelotta/Getty Images, Jesse Grant/Getty Images
Deacon Jones, the NFL legend who coined the term "sack," passed away Monday night at age 74.
The Washington Redskins confirmed the news on their website, noting that the Football Hall of Famer died of natural causes at his home in Southern California. Jones played for the Los Angeles Rams, San Diego Chargers and Washington Redskins throughout his professional career, which spanned from 1961 to 1974.
Celebrities were saddened to hear of Deacon's death and took to Twitter to remember Jones for his accomplishments on and off the field.