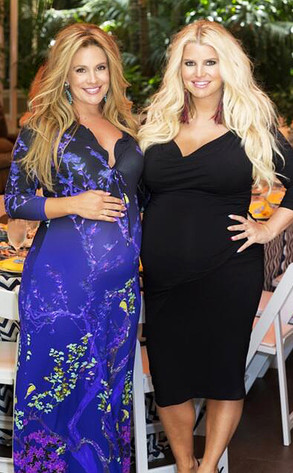 Twitter
Isn't Jessica Simpson quite the awesome friend?!
"Showered with so much love yesterday, Thank you @JessicaSimpson #bestfriends #bestbabyshowerever," Simpson's equally expectant best friend, CaCee Cobb, tweeted Monday along with a pic of the pair in the full bloom of pregnancy.
Cobb is expecting her first child with hubby Donald Faisona blessed event that just happened to coincide with her pal's pregnancy, which Simpson has referred to many times over as a surprise. Her shower was back in April.