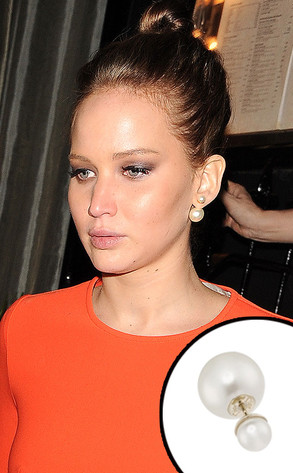 Courtesy: WENN, Dior
Looks like a being a Dior spokeswoman comes with certain perks—and we're not just talking about starring in the French fashion label's gorgeous ad campaigns!
As the face of Miss Dior, Jennifer Lawrence has had the opportunity to model the label's glam designer goods, plus had access to its gorgeous gowns and accessories long before they were available to the public.
Case in point: For an outing to Nozomi restaurant in London back in February, the Oscar winner paired an vibrant Stella McCartney cocktail dress with a pretty pair of pearl-colored Dior earrings that were impossible to find—until now.