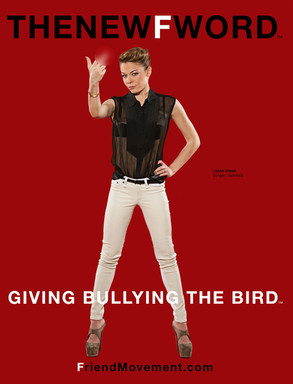 Courtesy: Friend Movement
What does LeAnn Rimes think about bullying? She'll tell you with one finger.
The singer and actress has joined Glee's Darren Criss, Rumer Willis and a number of other celebs with The New F Word Campaign (launching tomorrow) for Friend Movement, an organization "created to help show positive anti-bully images through art and media," according to their website.
And Vice President of Brand Development for Friend Movement, Marco Gonzalez, tells E! News exclusively why he thought Rimes was perfect for this campaign.