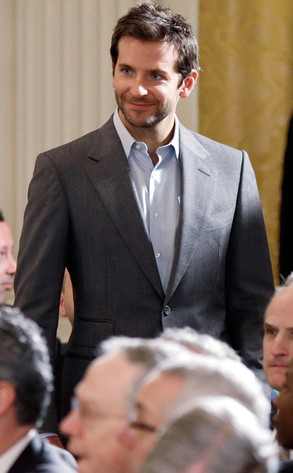 Win McNamee/Getty Images
Mr. Cooper goes to Washington.
Bradley Cooper was spotted in Washington, D.C. earlier today to hear President Barack Obama's opening comments at the White House's National Conference on Mental Health.
The Silver Linings Playbook star has taken the cause very seriously since portraying someone with Bipolar disorder in the film.