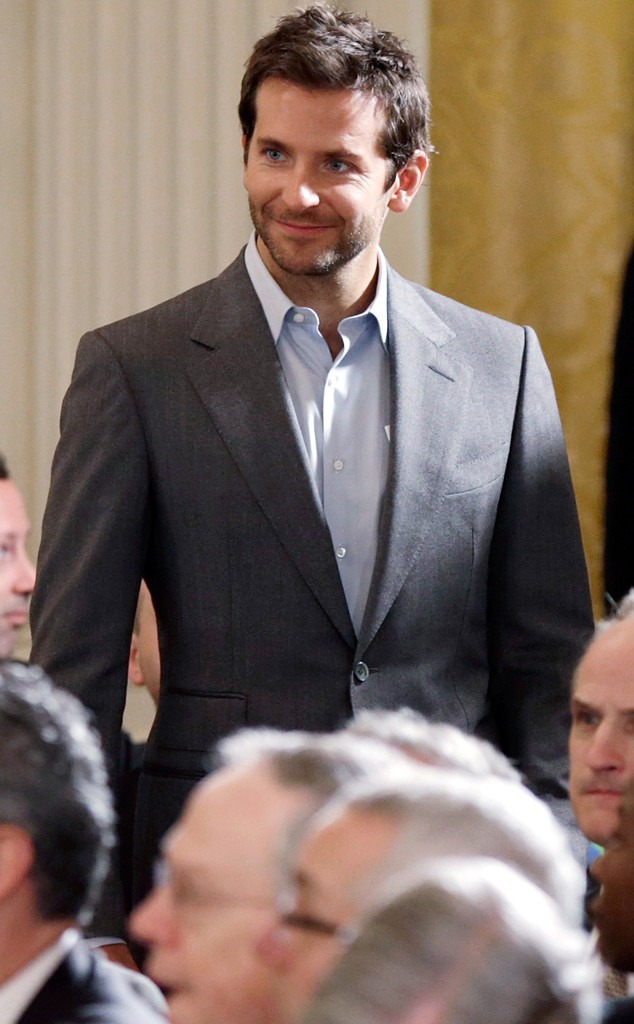 Win McNamee/Getty Images
Mr. Cooper goes to Washington.
Bradley Cooper was spotted in Washington, D.C. earlier today to hear President Barack Obama's opening comments at the White House's National Conference on Mental Health.
The Silver Linings Playbook star has taken the cause very seriously since portraying someone with Bipolar disorder in the film.
Obama discussed mental health care plans for American veterans, a specific topic that had already drew Cooper to the nation's capital for back in January.
Cooper held a Q&A session with about 50 military vets after the film's screening earlier in the year at Walter Reed Army Medical Center.
It looks like Cooper's onscreen life has translated into helping others in need—bravo!