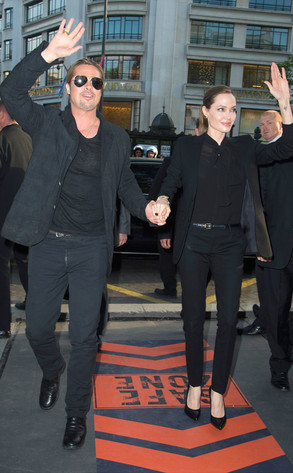 Pascal Le Segretain/Getty Images For Paramount
To say Brad Pitt and Angelina Jolie look fabulous in France would certainly be an understatement.
The gorgeous duo was on hand for the Paris premiere of Pitt's World War Z, with Jolie joining her man in a black custom Saint Laurent suit.
Walking hand in hand, the pair shared their infectious smiles with the crowd as well as with each other.