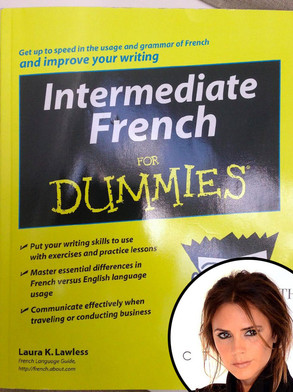 Twitter; Wenn
Parlez-vous français, Victoria Beckham?
David Beckham's gorgeous wife took to Twitter today to share a silly shot of a book she discovered while cleaning her home, Intermediate French for Dummies.
"Spring cleaning and look what I found...who does this belong to????? x vb," the mother of four captioned the twitpic.