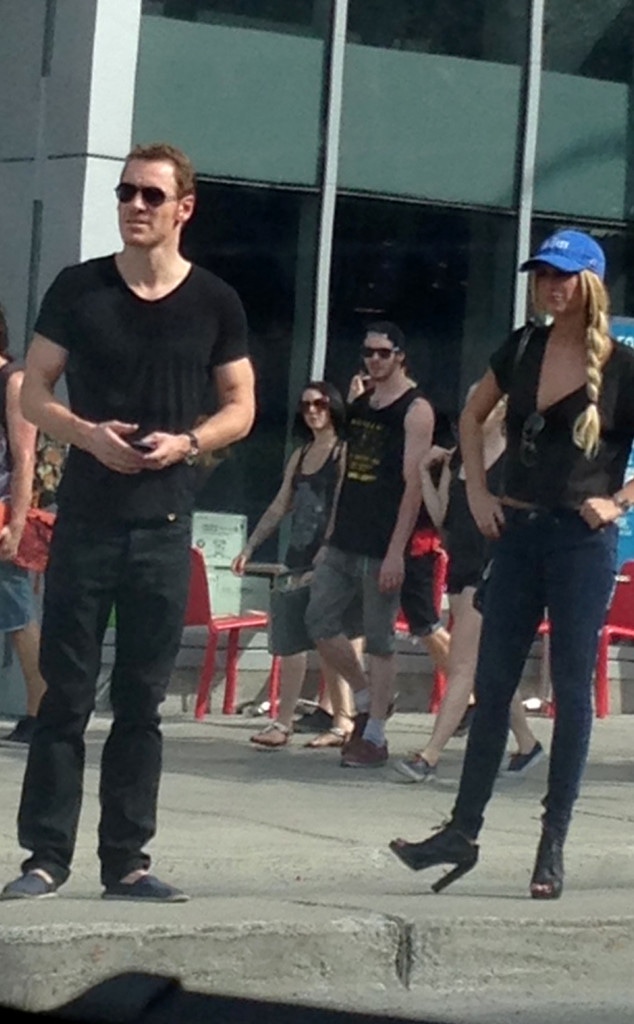 Sultana / Splash News
Lots of women are enamored with Michael Fassbender's…personality.
So there were plenty who were envious of Louise Hazel, the British Olympian reportedly dating the X-Men: Days of Future Past star (and definitely spending time with him in London). But this past Saturday in Montreal, the 36-year-old actor spent some quality time with an attractive mystery blond woman.
To be fair, the body language in this snap isn't saying too much. The attractive female is wearing a cap and her hair in a long braid. She looks cute and low-key in a black V-neck, fitted jeans, and some open-toed booties—one of which she appears to be tapping impatiently! Fassbender, on the other hand, stands a few feet away from her, also dressed down in jeans and a T-shirt.
Maybe this pretty blonde is simply a pal. After all, it was just last month Hazel, the 27-year-old heptathlete reportedly dating Fassbender, was happily holding onto his arm and smiling.
And, really, who could blame her?