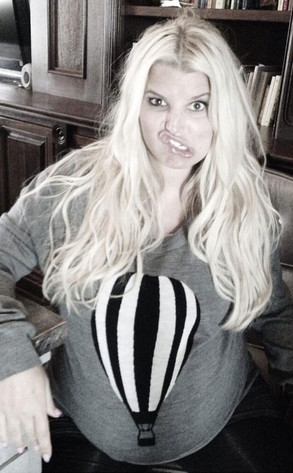 Twitter
No one can ever deny that Jessica Simpson has a great sense of humor!
The expectant mother posted a hilarious photo of herself on Twitter in a hot air balloon sweater with the caption, "Metaphor."
It seems like Simpson was implying that her growing baby bump is making her feel, well, a bit inflated!