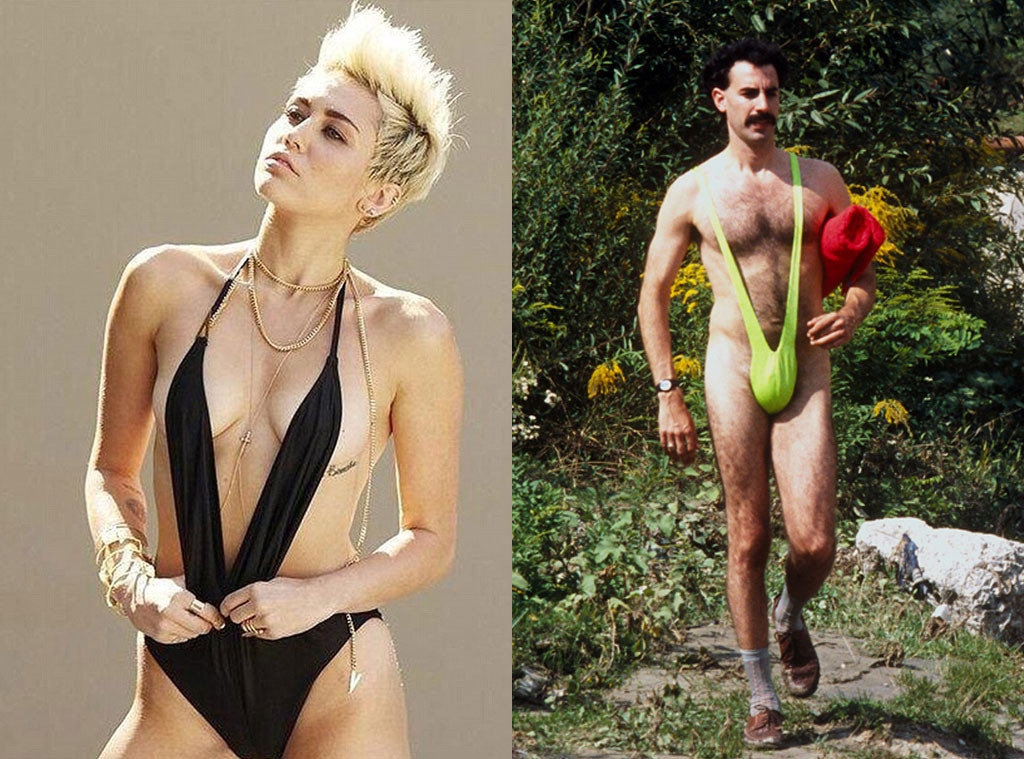 20th Century Fox, RCA Records
Who knew Miley Cyrus and Borat had similar taste in swimwear?!
Well, the all-American pop star and Kazakh TV personality (played by Sacha Baron Cohen) both look pretty magnificent in those monokinis.
In the cover art for her new single "We Can't Stop ," 20-year-old Miley shows off her svelte figure and sexy cleavage in a plunging black number. She paired this little number with a few gold chains, bracelets, rings and not much else!