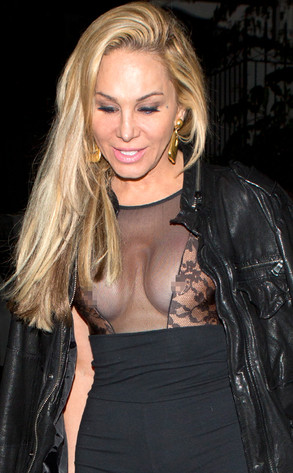 SPW/Splash News
Well, we can't say we're too terribly surprised.
After all, given how 51-year-old Adrienne Maloof opted to wear a rather revealing sheer top to begin with to step out over the weekend, it almost seemed inevitable that a nip slip would occur.
Sure enough, that's just what happened as the former Real Housewives of Beverly Hills star left the Chateau Marmont in West Hollywood with 32-year-old boyfriend Sean Stewart.