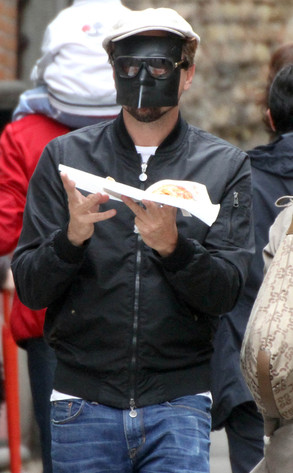 La Pira / Brussa / Splash News
Is Leonardo DiCaprio working on a Man in the Iron Mask sequel?
Not exactly. But the odd sight of the actor strolling around Venice, Italy, on Friday with his face covered up certainly brought his 1998 film to mind.
Making it all the more bizarre was the fact that the 38-year-old actor continued to wear the unusual accessory even as he ate a slice of pizza.