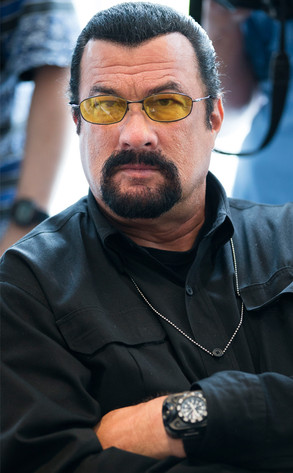 AP Photo/Alexander Zemlianichenk
It seems action star Steven Seagal took a bit of, well, action in Russia last week.
The 61-year-old actor, who over the years has developed various diplomatic relationships in the country, apparently made good use of them when he assisted U.S. congressional leaders traveling to Russia in their efforts to investigate the Boston marathon bombing.
However, the meetings did not seem to generate any new information about bombing suspect Tamerlan Tsarnaev, who spent six months last year in Dagestan, ABC News reports.