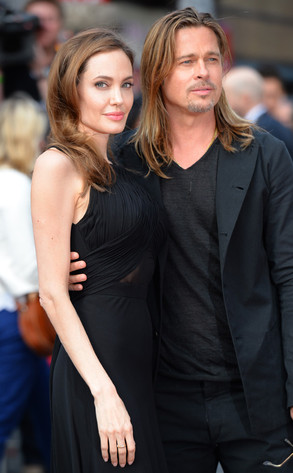 AFP PHOTO / LEON NEAL/Getty Images
Brad Pitt is not the least surprised that Angelina Jolie has been so public about her double mastectomy.
"That's who I fell in love with from the very beginning," he told me tonight at the world premiere of World War Z in London. "The person that you see now is the person that I've always known and she's heroic and incredibly strong and will attack any problem head-on and make it work."