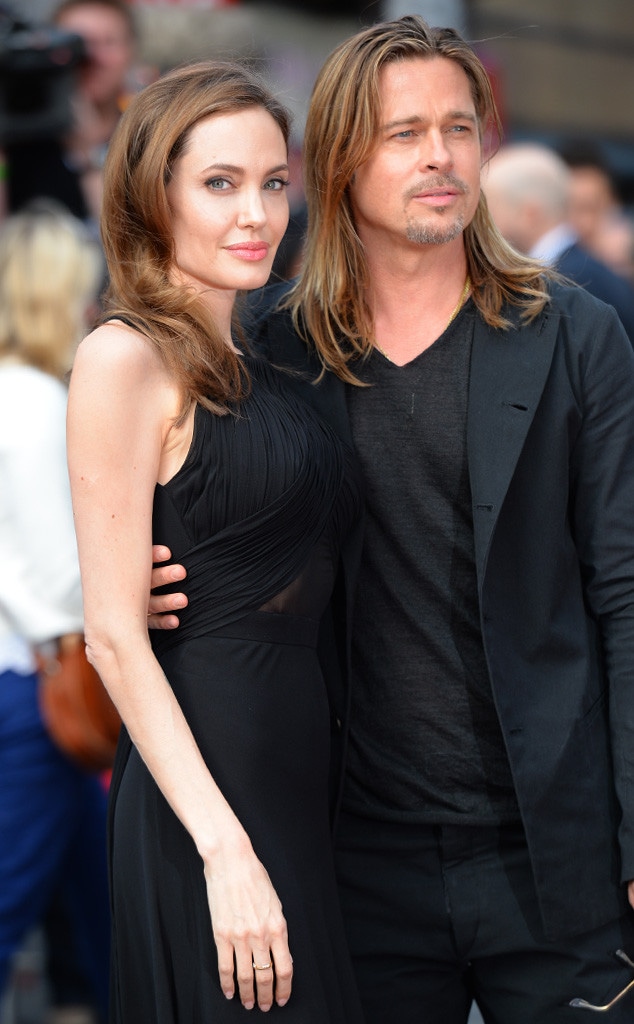 AFP PHOTO / LEON NEAL/Getty Images
Brad Pitt is not the least surprised that Angelina Jolie has been so public about her double mastectomy.
"That's who I fell in love with from the very beginning," he told me tonight at the world premiere of World War Z in London. "The person that you see now is the person that I've always known and she's heroic and incredibly strong and will attack any problem head-on and make it work."
It also helps to have a great partner like Mr. Pitt by her side.
"Well, I think so I like to think so," Pitt said with a smile. "We'll see what she says." 
Spoiler Alert: In the movie, Pitt's character gives an impassioned plea after battling the deadly zombies.
"If you can fight, fight," he says. "Help each other. Be prepared for anything. Our war has just begun."
Was Pitt giving a nod to his and Jolie's real life?
"We were writing it as we were going through those times so maybe, maybe," Pitt said. "I didn't even think about that. I'm sure it informed it in some way."
Inside the theater, Brangelina's sons, Maddox, 11, and Pax, 9, joined them for the screening. Later on, Pitt and Jolie headed to Muse's World War Z concert (about 15,000 people were there!) at the Royal Horse Guards Parade grounds before holding court at a small VIP party at the Corinthia Hotel until after midnight.
For more Brad and Angelina at the World War Z premiere, tune into E! News tomorrow at 7 p.m. and 11:30 p.m. 
Watch:
Brad Pitt Praises Angelina's Strength