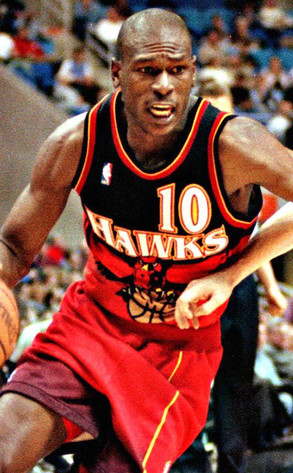 KIMBERLY BARTH/AFP/Getty Images
Former NBA player Mookie Blaylock is listed in serious condition following a car wreck Friday night.
The All-Star guard, who spent seven seasons with the Atlanta Hawks, was driving his SUV when he crashed head-on into a van, leaving a female passenger in the other car dead.

Hospital Spokeswoman Nicole Gustin tells E! that Mookie Blaycock was in critical condition when he was brought to the Atlanta Medical Center on Friday night. Today, Blaycock is listed in serious condition.