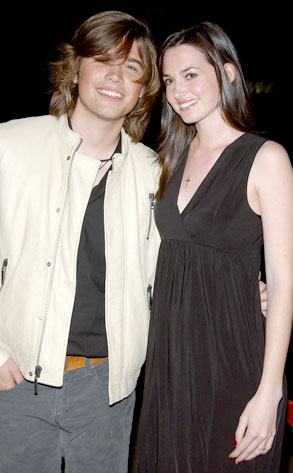 Jean-Paul Aussenard/WireImage
Get ready, world: There's another Hanson on the way!
Zac Hanson, the youngest member of the band, and his wife Kate are expecting their third this fall, the 27-year-old singer confirms to People.
"We are so happy and thankful to add more life and love to our family!" he gushed. Zac and Kate are also the proud parents to 5-year-old son Shepherd and 2-year-old daughter Junia Rosa Ruth. "It's fun this time to watch the little ones so excitedly anticipating their new sibling," Zac says.