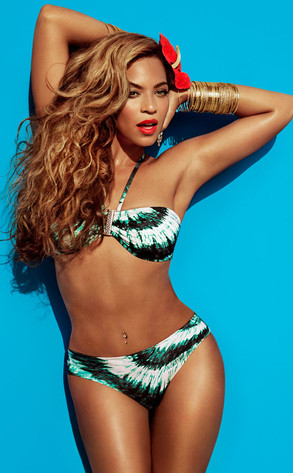 Courtesy: H & M
Was Beyoncé's body a little too bootylicious for H&M?
When the singer's hot bikini ads for the retailer first broke out in April, she definitely wowed us with a bangin' bod that most women would kill for.
So, we were surprised by The Sun's recent report that the retailer had originally intended to use Photoshopped shots that minimized Bey's famous curves for the steamy swimwear campaign. And, according to the British taloid, Jay-Z's wife was definitely unhappy with the altered photos.
"She's a true diva and was furious that she had been given such a snubbing," a source told the paper. "Her people refused to give the pictures a green light so H&M were forced to use the originals.