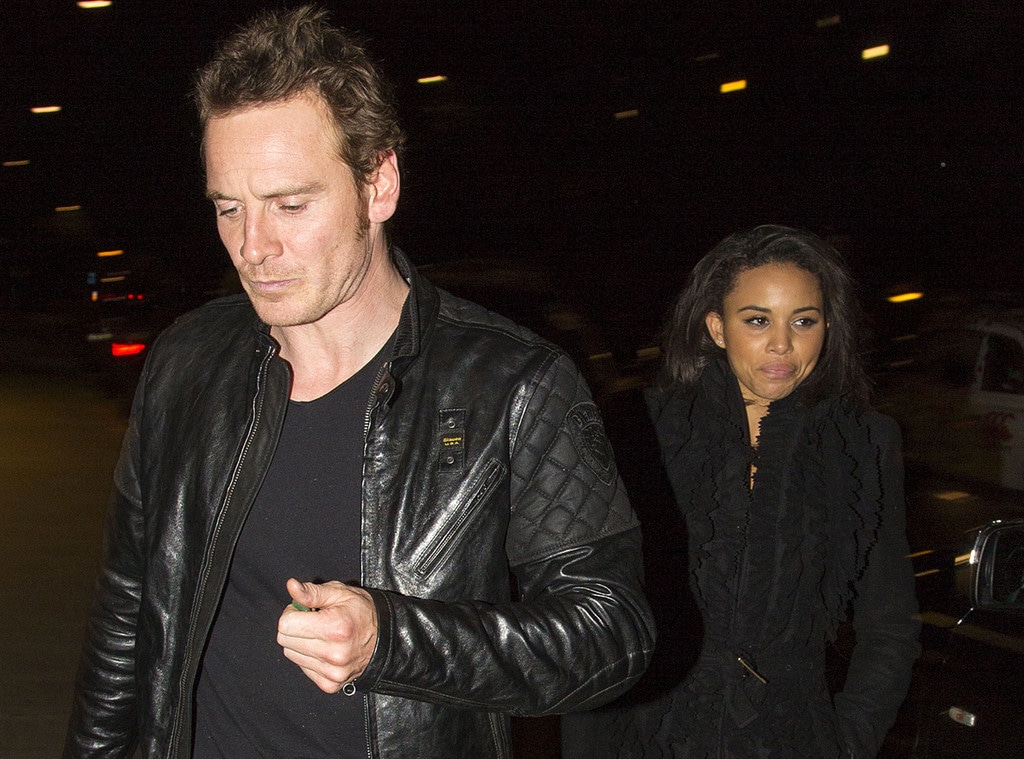 Dating Michael Fassbender is pretty much winning a gold medal in life. 
And British olympian Louise Hazel might just be the girl who gets to call the Shame hunk her own. Last Friday, the 36-year-old hunk and the 27-year-old heptathlete were spotted enjoying a night out in London. 
According to Us Weekly, the twosome met up with Fassbender's pal, Bradley Cooper, for dinner at the Wolseley Café in Piccadilly before hitting up The Bulgari Hotel in Kensington until around 1 a.m. 
"Michael has been talking to her while also filming X-Men: Days of Future Past in Montreal," a source tells the mag. "He comes back to London to see her." 
Previously, Fassbender has been romantically linked to Zoe Kravitz and Nicole Beharie. Lucky ladies!