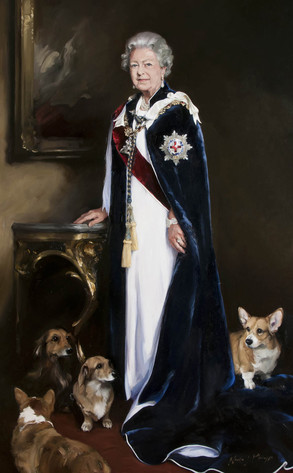 Royal Mail/Rex / Rex USA
Queen Elizabeth II's latest royal portrait has just been revealed, and just like Kate Middleton's, the artwork is being panned by everyone from art critics to the British media.
The Nicky Philipps painting features the queen in a blue velvet cape with classic pearl earrings and a necklace, standing next to her pet corgis.
Some of the harsher reviews have said the work of art looks "abominable," "monstrous" and like "a bloke wearing a wig and earrings."