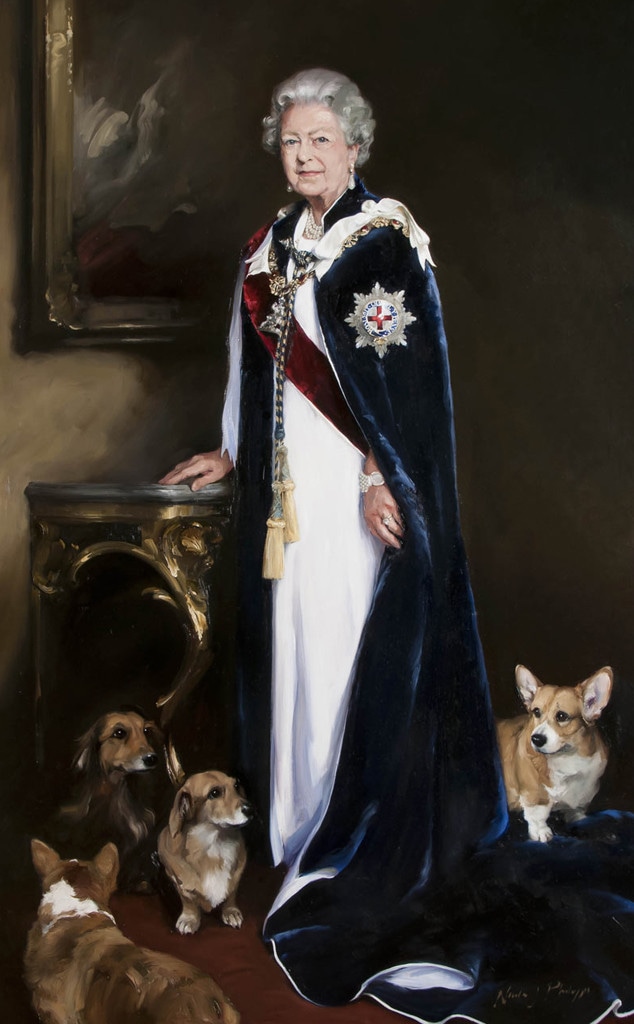 Royal Mail/Rex / Rex USA
Queen Elizabeth II's latest royal portrait has just been revealed, and just like Kate Middleton's, the artwork is being panned by everyone from art critics to the British media.
The Nicky Philipps painting features the queen in a blue velvet cape with classic pearl earrings and a necklace, standing next to her pet corgis.
Some of the harsher reviews have said the work of art looks "abominable," "monstrous" and like "a bloke wearing a wig and earrings."
The painting is the first-ever portrait of QEII commissioned by Britain's Royal Mail and was timed perfectly to be released just days before the 60th anniversary of her coronation.
Philipps may not have the approval of the people, but her work is well respected within the royal family. She painted the first double portrait of Princes William and Harry in 2010, which met rave reviews.
What do you think of the painting? Sound off below.