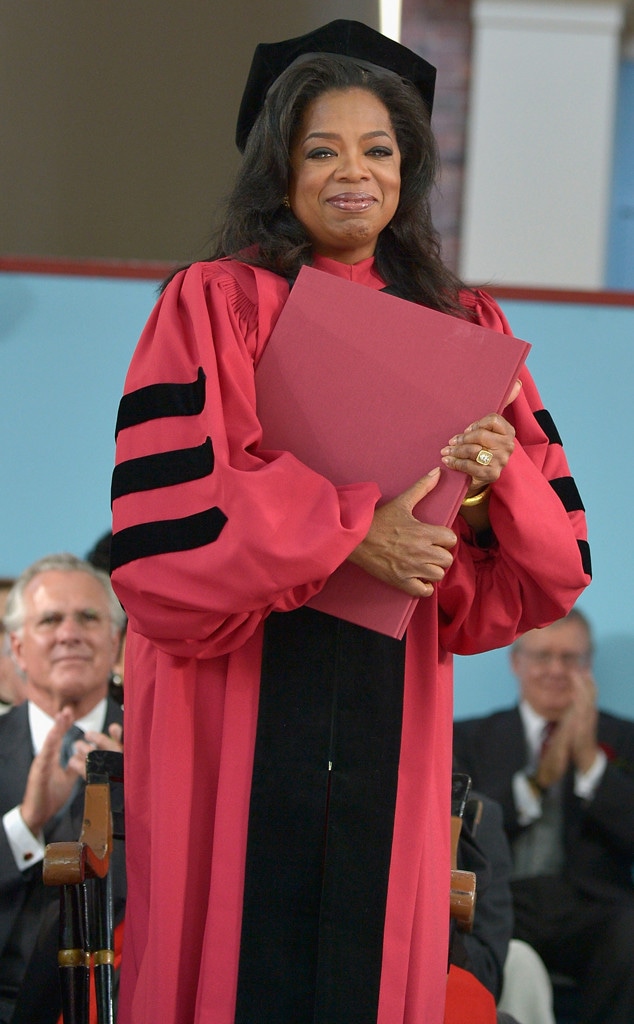 Paul Marotta/Getty Image
Oprah Winfrey is officially an Ivy Leaguer.
The famed talk show host earned an honorary Doctor of Laws degree during Harvard University's commencement ceremonies in Cambridge, Mass., on Thursday.
"Oh my goodness. I'm at HAAAARVARD!" she said during her speech, according to USA Today. "Not too many girls from rural Mississippi have made it all the way here to Cambridge."
Winfrey went on to tell the graduating class of 2013 that "you now have a chance to better your life, the life of your neighbors and that of your country... When you do that, that's when your story gets really good."
She added, "You want to max out your humanity."
That's an idea that Winfrey, of course, is plenty familiar with.
Congrats!