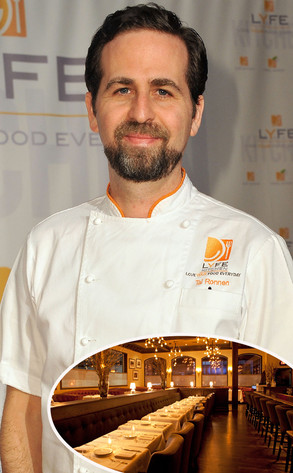 Courtesy of Crossroad; Angela Weiss/Getty Images
In addition to helming the new L.A. restaurant Crossroads, vegan chef Tal Ronnen is a celeb favorite, having catered Ellen DeGeneres' wedding to Portia De Rossi, and created the menu for Oprah Winfrey during her 21-day cleanse. Want to go vegan like so many stars? Check out Ronnen's rules for going vegan and get to it!
1. Start Slow: "Even if you cut out animal products just two days a week, you can make a huge difference in your health and the health of the planet. Forcing a radical change that you can't stick with doesn't make sense," he says. "Ease in at a pace and depth that feel comfortable. Beginning to eat vegan gives you a taste for it, and there's a good chance that if you do it part time, you'll want to go further."
2. Don't think vegan means boring. "As with any lifestyle shift, you'll need to find inspiration. Get inspired by recipe books, good vegan restaurants and friends making the change. Take advantage of transitional meat-like foods, such as protein-rich Gardein, which can be utilized in dishes such as scaloppini or masala. Change is hard, but if you go into this with a sense of the abundance of options rather than a feeling of lack, vegan cooking and eating will be anything but boring."