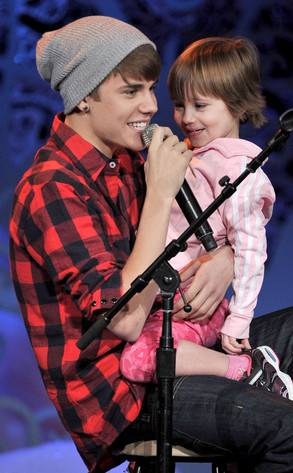 George Pimentel/WireImage
Perhaps a little #familytime is just what Justin Bieber needs.
The pop star took to Twitter today to wish his litter sister, Jazmyn, a happy 5th birthday, broadcasting his sibling's special day to his nearly 40 million followers.
"HAPPY BIRTHDAY @JazmynBieber!!! I love you! #HappyBirthdayJazzy," the 19-year-old posted this morning on his blogging page.