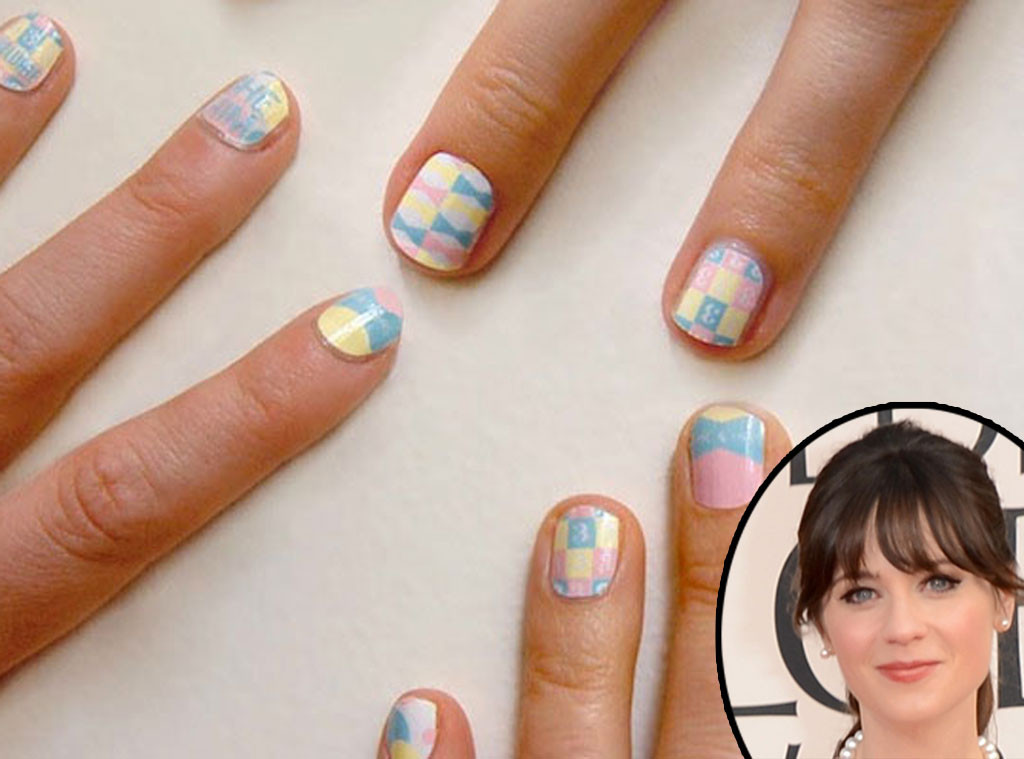 Courtesy: Rad Nails; Jason Merritt/WireImage
File this under: It's about time!
Nail art enthusiast Zooey Deschanel is getting her own nail decals. The New Girl star and one half of band She & Him (her bandmate is M. Ward), is collaborating with Rad Nails for a set of limited edition nail stickers that match the pair's newest album cover.
Unsurprisingly the decals fit Zooey's signature cute, retro style. The mod designs feature pastel bows and squares. Can you say adorkable?!
But the best part? The decal set is free when you buy the album from Merge Records using the coupon code NAILS. Which is a total steal and way easier than trying to DIY the actress' famous tuxedo nail art.