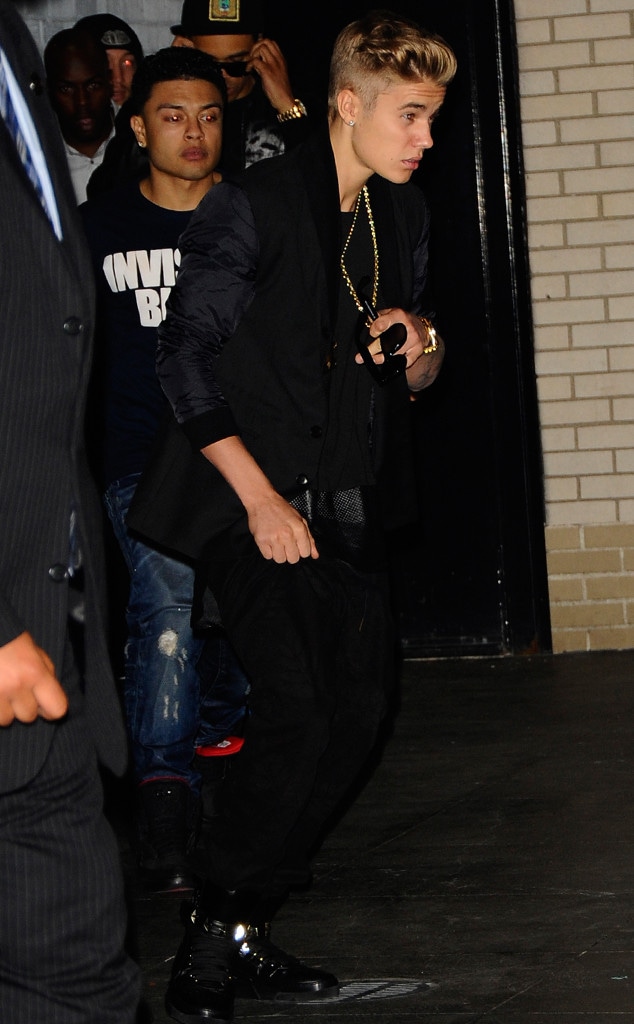 Splash News
Justin Bieber needed to take a little time for himself last week, but that didn't stop him from coming out to support Jaden Smith's new movie!
Last night, the Biebs attended the premiere of his pal's new movie, After Earth, in New York City. The 19-year-old pop star wore all black and one enormous gold chain, only taking off his sunglasses in order to see past the blinding paparazzi flashes.
Smith, 14, grabbed a friendly dinner with Selena Gomez, 20, last week in London. Clearly, big bro J.B. has no problem with his on-off girlfriend and longtime pal hanging out—even without him—or he wouldn't have come out last night.
And even though Justin's had a few mishaps lately, he's got a great support team of people who care about him: The Smith family sure knows how to navigate Hollywood pretty seamlessly, manger Scooter Braun's been there since the beginning, and mentor Usher wants nothing more than to steer young Bieber in the right direction.
Oh, yes: And 39 million Beliebers will always have his back.