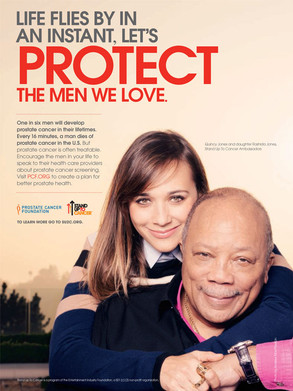 Stand Up to Cancer
Just in time for Father's Day, Rashida Jones and her dad Quincy Jones are teaming up to fight cancer.
The two star in a new PSA campaign for Stand Up to Cancer and the Prostate Cancer Foundation (PCF).
"Life flies by in an instant, let's protect the men we love," reads a print ad featuring the Parks and Recreation star with her arms wrapped around her music legend father.
Prostate cancer is the second most common cause of cancer death for men in the U.S., affecting one in six men, according to PCF.